Sliced veneer
Our Partners
About Us
Loading…
Liskom-Shpon Ltd was formed by transformation of the joint-stock company "Liskom", found in 1996. A principal activity of the firm is producing sliced veneer of local types of wood, in particular oak, beech, ash-tree, maple. The optimum parity of the price and the European quality of sliced veneer allows us to compete in the various regional markets of this kind of production. Export makes about 90 %. For years of existence of the firm delivers goods to the European markets, in such countries as Germany, Italy, Belgium, Spain, Austria, Poland, Romania, the Netherlands, Lithuania, Latvia, Estonia and also to Israel, Korea, China, America, Canada.

The firm occupies good positions on deliveries of sliced veneer to Russia, Belarus and Moldova. In goods warehouses of the enterprise there is always a wide range of sliced veneer, especially made of beech, ash, oak.

Free-time activities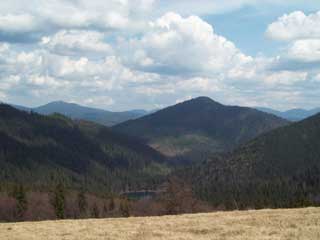 It is impossible to imagine business without high-grade active leisure of workers of the enterprise "Liskom - Shpon"? For years of existence of the firm "Liskom-Shpon" the administration of the firm consistently develops infrastructure, steadily raises social guarantees and well-being of the workers, cares of high-grade and pleasant rest, creates favourable conditions for cultural and sports development. Today it is possible to meet employees of the enterprise "Liskom-Shpon" on winter slopes of the Carpathians, on open space water of the Dnister and the Cheremosh, at interesting historical places of Ukraine, everywhere.
Photo Gallery